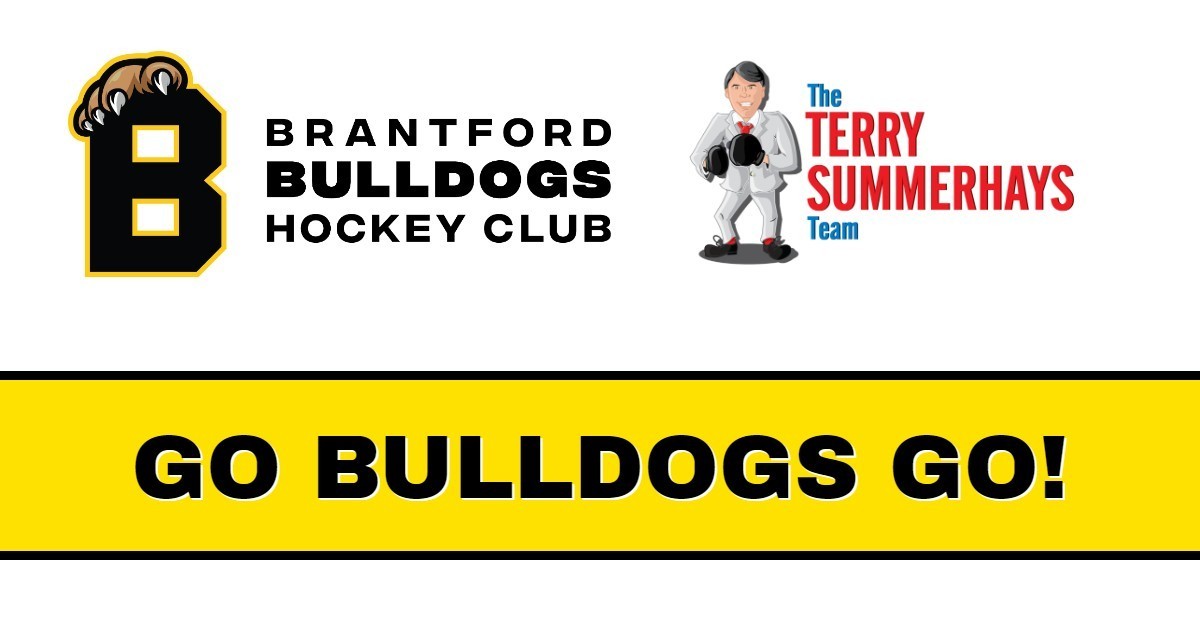 Brantford Bulldogs Giveaway
Enter The Terry Summerhays Team's "Bulldogs Giveaway" for a chance to win one of the prizes below. It's FREE to enter. The winners will be drawn on Friday, December 1st.
1st Prize:

Signed Brantford Bulldogs Jersey
2nd Prize:

4 Tickets to a Brantford Bulldogs Game
3rd Prize:

$100 Gift Card for Brant Sports Excellence
Click here to check out the Brantford Bulldogs website with the latest news and updates, and to get tickets for the next game.
Click here to check out the Brant Sports Excellence Facebook page.
Fill out the form below and put 'Bulldogs' in the Questions/Comments box and you'll automatically be entered into the draw. *Note: We will NOT contact you unless you win one of the prizes and your information will be removed from our database immediately after the winners have been drawn. If you would like Terry to contact you about real estate or to set a search up for you on our website please click here to fill out the form on our Contact page instead. Thank you and have a great day!
Bulldogs Giveaway: Fill Out the Form Below to Enter