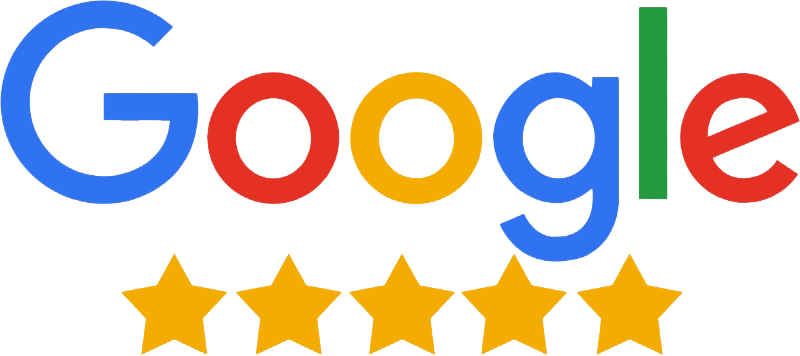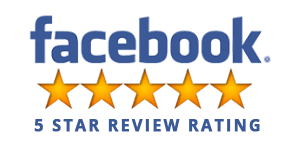 What do our clients have to say about The Terry Summerhays Team at RE/MAX? Please read below a few of the reviews and testimonials from our wonderful clients and the experience they had with us.
"We reached out to Terry when we decided it was time to sell our house. He responded immediately, scheduled a meeting to come view our house within the next day to discuss an action plan. He had an expert stager come in asap and everything was ready to go very quickly. Terry is very knowledgeable, professional and personable. We felt so comfortable with him right away. After our first meeting we knew we had the right agent and haven't regretted it for a second. His team members are also so wonderful to work with. They are always available and respond quickly, we work so well together it makes the whole process so smooth and easy. We always receive notice of new listings as soon as they come on the market. We will definitely be using Terry for any future moves that may lie ahead." - Dawn Mackeigan
"I can only say good things about Terry Summerhays. He is so kind, patient and very professional. He has helped us sell a few house and the experiences is always 5 star. He only wants the best for his clients and that shows with his service. Best realtor in Brantford." - Amy Aquino
"Terry and the team he works with did an amazing job selling our Brantford home. It was our first time selling a house, and Terry helped us navigate the whole process. Our home sold for well over asking. We had over 100 showings and almost 20 offers. Terry kept the communication lines open, and was extremely flexible with our timelines. Selling our home with the Terry Summerhays Team went better than we could have imagined. Thanks Terry!" - Jacob Tigchelaar
Whether you're thinking about buying or selling a home, call or text The Terry Summerhays Team at 519-802-8770 for a Free consultation.
"The Terry Summerhays team sold our house fast, and way above asking ??. Terry is professional, knowledgeable and did a fantastic job marketing our home. When we had any questions, he responded immediately. We highly recommend him if you want to sell your home! It was a wonderful experience!!!" - Tammy Kerr
"With the expertise of the Terry Summerhays Team our family purchased our dream home at the price we wanted and they negotiated multiple offers on the sale of our home which sold well above our asking price. The team was always available to listen to our concerns and provide answers to all of our questions. We always highly recommend them to anyone looking to purchase or sell a home." - Kevin Goodfellow
"My fiance and I worked with Terry & Denise when purchasing our first home together, and our experience was wonderful. They were super easy to contact and communicate with, and made the process easy and as stress-free as possible. As first time home buyers we were nervous, but they did their best at explaining every process to us. We bought our house in summer of 2019, and since then they have been amazing at staying in touch to check in and see how we are doing, send us ongoing updates on the housing market. They host fun gatherings and they even send us little surprises in the mail. We are super happy with our home, and the extent the team went to ensure we were making the right choice! We highly recommend using Terry Summerhays Team." - Jaylee Vey
"We chose Terry to sell our house because of his track record for getting top dollar for the houses that he lists. He always responded to our questions quickly, and did everything that he said he was going to do. When it came to offer day, Terry went the extra mile and pushed that extra bit to ensure that the negotiations went in our favour. Overall it was a great experience working with Terry and we would highly recommend anyone who is thinking of buying or selling to give him a call." - Marg Phillips
"Amazing experience, very helpful on where to put our money for the best investment. Terry's team got over 80 viewings in 3 days and way over asking! Thank you for all your help." - Phil Gosse
"I would highly recommend Terry Summerhays!! He was extremely helpful during my current home purchase! Made the hole process easier and virtually stress free! He is extremely prompt responding to any question or concern I had during the process and thereafter as well!! It was a pleasure having him as my agent!!" - Andrew Ciotti
"I have moved a couple of times now, and Terry has been an exceptional help with both buying and selling a home. When I first met him he really took the time to get to know me and what I was looking for. With each house that we looked at he pointed out key things to be looking for, and made sure that the house would not just be a house to me, but a home. After finding a great home, he continued to support me by sending me information on how to improve my home and save money. If I needed to get something done around the house, he would put me in contact with the right people. Then when it was time to sell the home, he made the daunting task seem very simple. He took care of the process and made sure to list the house in a way that I got what I wanted out of it. I was never pressured to accept a deal because it was the only offer. Since then I have owned two more houses that were not in the Brantford area, and Terry has gone above and beyond giving me support and advise in those transactions as well. Terry Summerhays is the best at what he does. He works for you to make the house that you want a home. I cannot begin to thank him enough!" - Kyle Wilkinson
Whether you're thinking about buying or selling a home, call or text The Terry Summerhays Team at 519-802-8770 for a Free consultation.
"I had a great experience with Terry and his team! Sold my house in 4 days and was able to get me another house that met my family's needs very quickly!! I would recommend using Terry and his Team!!:))" - Jeff L'ami
"Terry and his team were patient, knowledgeable and helpful when selling my former house and purchasing my current home. They continue to check in and maintain contact even though it has been several years since I worked with them. I would highly recommend them to anyone looking to buy or sell." - Brenda Dreise
"Terry Summerhayes and his team supported me when selling my house in Brantford. The house sold over asking price within a week. Terry was able to answer any of my questions and provided guidance through the selling process. Terry had a good understanding of the real estate market situtation and was able to provide recommendations. I would recommend Terry as your Real Estate Agent." - Lorraine McLean
"I would highly recommend Terry Summerhays and his team when thinking about buying/selling your home. Terry took the stress out of every aspect when it came to selling our home and was always available whenever we had any questions or concerns. I truly felt that Terry always had our best interest in mind while dealing with us and we greatly appreciate everything. Thanks again for the extremely quick and over asking price sale of our home Terry!" - Brook Dodds-Cantlon
"Terry and his team were a great asset for our family and related recent home sale. He is very methodical, will develop a plan, and execute according to that plan. Should you ever need to contact him during the process he responds instantly and always follows through. I highly recommend him and his team to anyone in need of a Realtor." - Steven Aikenhead
"Terry and his team went above and beyond helping our family through this transition of selling our home. I would give Terry a 10 out of 5 if that were possible. Seriously he and his team were always available when needed. I recommend the Summerhays team without hesitation if you want to sell or buy a property." - Ron Griese
"Terry and his team are a pleasure to deal with and work hard for their clients. We have bought and sold many houses, and have recommended Terry to our friends and family and will continue to do so. They have very creative ways to market your home to sell it fast and for top dollar. You can't go wrong by choosing The Terry Summerhays Team!" - Jeff Edwards

"This is our second experience with Terry with respect to selling and purchasing a home.He certainly is a class act in all aspects from his approach on selling to finalizing a purchase. SUPER support throughout both processes.We most definitely recommend Terry for all your realtor needs. Thanks Terry for all your hard work no matter what time of day it was,you were there for us 24/7 . YOUR AWESOME !!!!!!" - Michael Giuliano
"We have used terry to buy and sell our last four properties. Always fully knowledgeable with the realestate market and 100% professional at all times. Terry and his group work hard together for nothing less then pure satisfaction for their clients. We would only EVER use the Summerhays group!" - Roy Joslin
"Terry and his team did an amazing job advertising our home and sold it very fast. He took the time to explain a lot of details about the market,his information was very accurate. Terry is a very honest , hard working, dedicated and friendly realtor . I highly recommend him and his team to anybody looking to buy or sell a home." - Shawn Girling
You can check out more of the 5-Star Google Reviews for The Terry Summerhays Team by clicking here.
Whether you're thinking about buying or selling a home, call or text The Terry Summerhays Team at 519-802-8770 for a Free consultation.
Fill Out the Form Below to Schedule an Over-the-Phone or In-Person Consultation.
How Much is Your Brantford Home Worth?
Receive a free customized report on the value of your home in today's market.